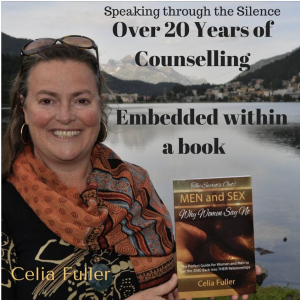 The BOOK that causes people to recoil, hide their heads, peek at the cover and then open the pages. The subject matter does seem to create quite a stir but for those who have read and purchased it, their personal intimate lives are turning around for both men and women. The title is 'The Secrets Out! Men and Sex, Why Women Say No.' It is on Amazon as a Kindle E-book and in Paperback.
The final decision behind finally writing this book was through the insistence of my clients throughout Australia due to the sharing of my knowledge on this subject matter during personal sessions. Ultimately for me, I decided if I can normalise the common human experience and have people feel less alone through their relationships journey then this will lessen anxiety, self judgement, social comparison and allow more energy to be focussed elsewhere.
Many have discovered it is a great book to have laying around as you never know who might look inside. Within the pages is truthful content for both men and women as I share with frank honesty, intimate insight along with some humour, the secret thoughts and concerns of the two genders as have been expressed to me.
Readers are Confirming …The Book Works! 🙂 As any author, I could go on and on about my passion on this subject and the other books I have written but for now I will just leave it to your curiosity and I remain open to receiving your feelings to add more content on this matter. So far men have been very generous in asking me to add a few more topics within, so much so that I am beginning to compile another book or in the very least a blog post.
Oh and any reviews would be so gratefully received. Thanks Regards Celia
Books can be personally signed, purchased and posted through private message.